Love, Thailand. ❤️
Thailand is a beautiful country with an abundance of unique fruits, spices, herbs, botanicals, and other plant-based compounds with proven healing capacity. A place where nature is woven into the fabric of everyday life.

Over the years, we've formed relationships with a web of talented farmers, suppliers and manufacturing partners with whom we collaborate on every aspect of our production.

Our Story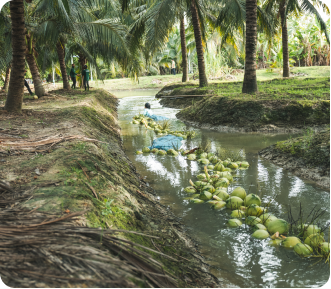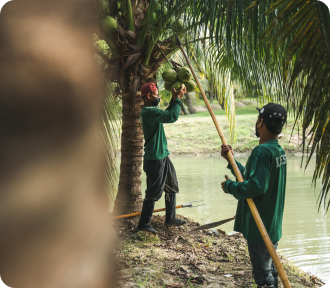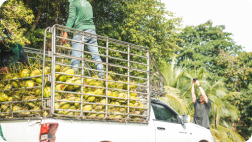 Ratchaburi, Thailand
We source our coconuts from certified growers in and around Ratchaburi, Thailand.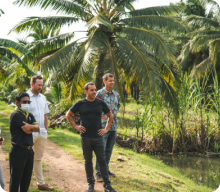 WHY NAM HOM?
Nam Hom Coconuts Are Special
Nam Hom coconuts are known widely as the best coconut water on earth, due to the region's ideal climatic conditions and soil rich in minerals from the merging of fresh and sea waters.
The Nam Hom variety is unique to Ratchaburi, Thailand and is highly valued for its flavor and aroma.
They are also carefully tended to by farmers using traditional techniques and practices to ensure the highest quality product possible.
Central Thailand is home to some of the most potent natural ingredients on earth.
The region's tropical climate, abundant rainfall, and nutrient-rich soil enables high-grade ingredients with proven healing potential.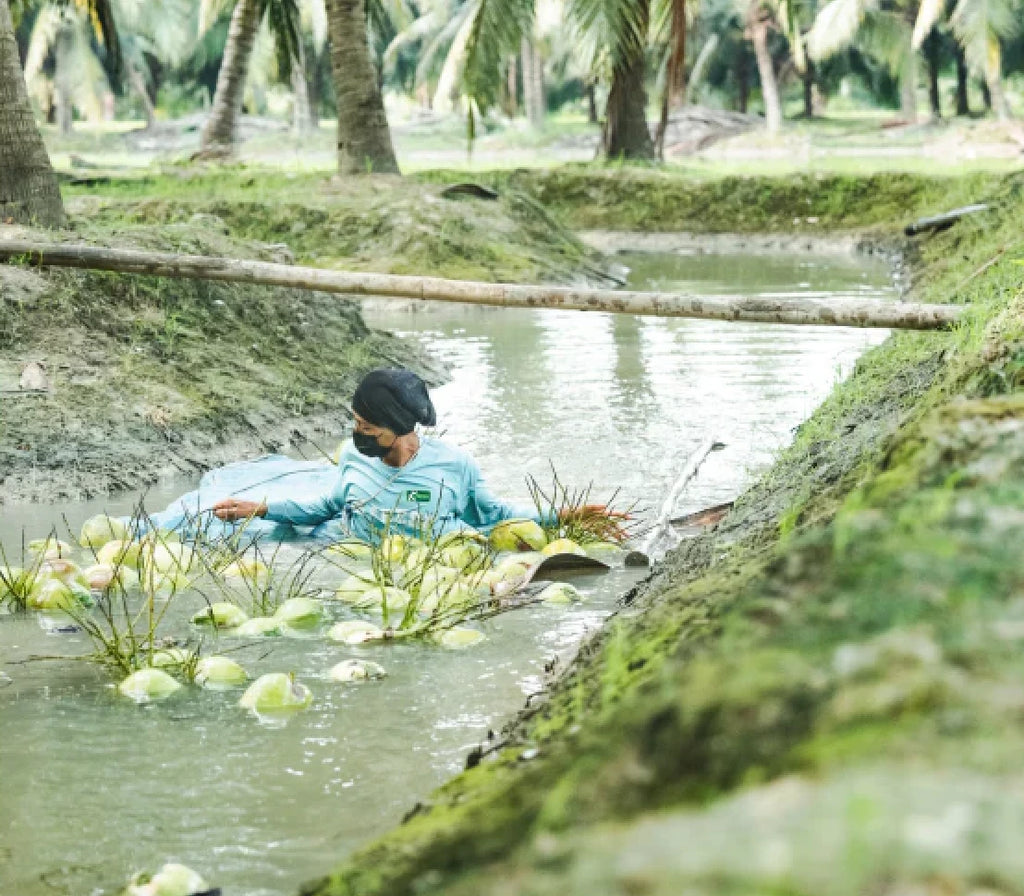 WHAT DRIVES US?
Our Commitment To Using Quality Ingredients, Our Desire To Contribute to Human Wellbeing, And Our Deep Understanding Of Traditional Medicinal Systems.
Harvesting
Nam Hom coconuts are grown in the fertile soil of Ratchaburi, Thailand. The young coconuts are harvested and transferred to our facility where they are cleaned and prepared for processing.
Processing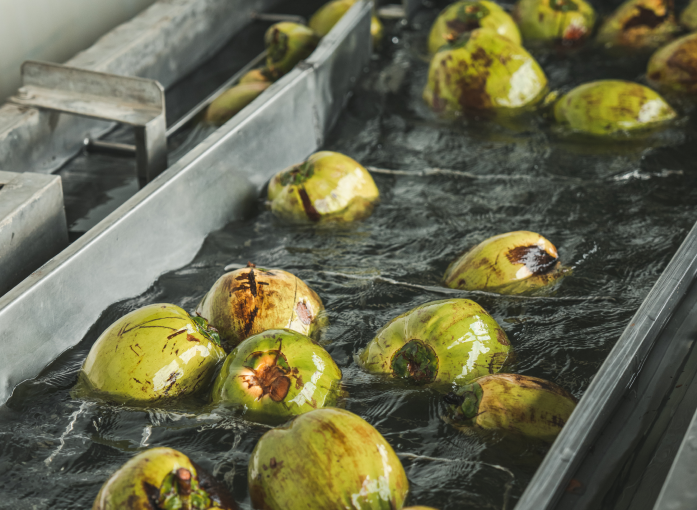 Processing
Washed coconuts arrive at the facility clean of soil and debris. They are sent through a washing process and staged for juicing or for the puree line.
Next, ingredients are juiced or pureéd and combined into a holding tank before bottling. 
Bottling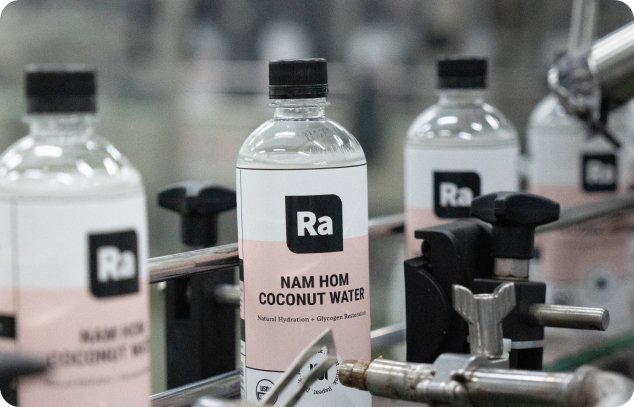 Bottling
Nam Hom coconut water is bottled into PET #1 plastic bottles and capped, then rinsed with an organic sanitizing solution. 

Next, it will be prepared for HPP.
HPP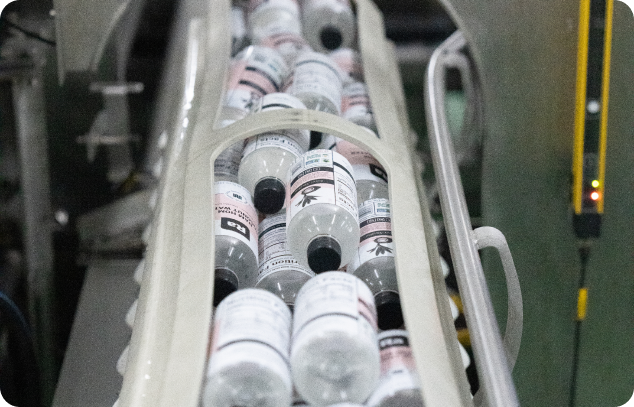 HPP
Bottles are sent through a high-pressure processing (HPP), that is pressurized to atmospheric pressure of roughly twice the depth of the ocean floor. The process preserves the coconut water, enabling a shelf life of 90 days without using heat pasteurization.
Freeze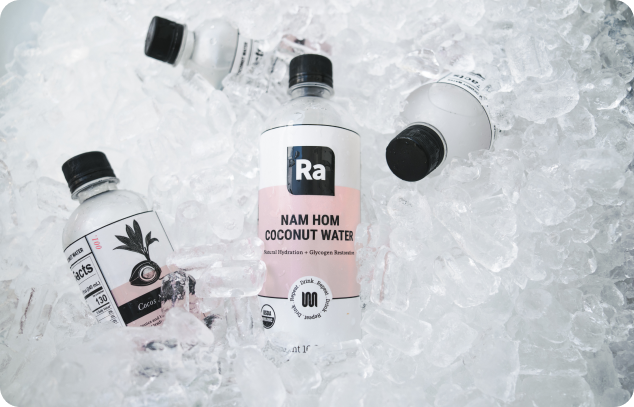 Freeze
After HPP, the bottles are air-dried and carted into the blast freezer where they are frozen solid within hours.
Once frozen, the bottles are sent frozen by sea from Thailand to our warehouse.
Deliver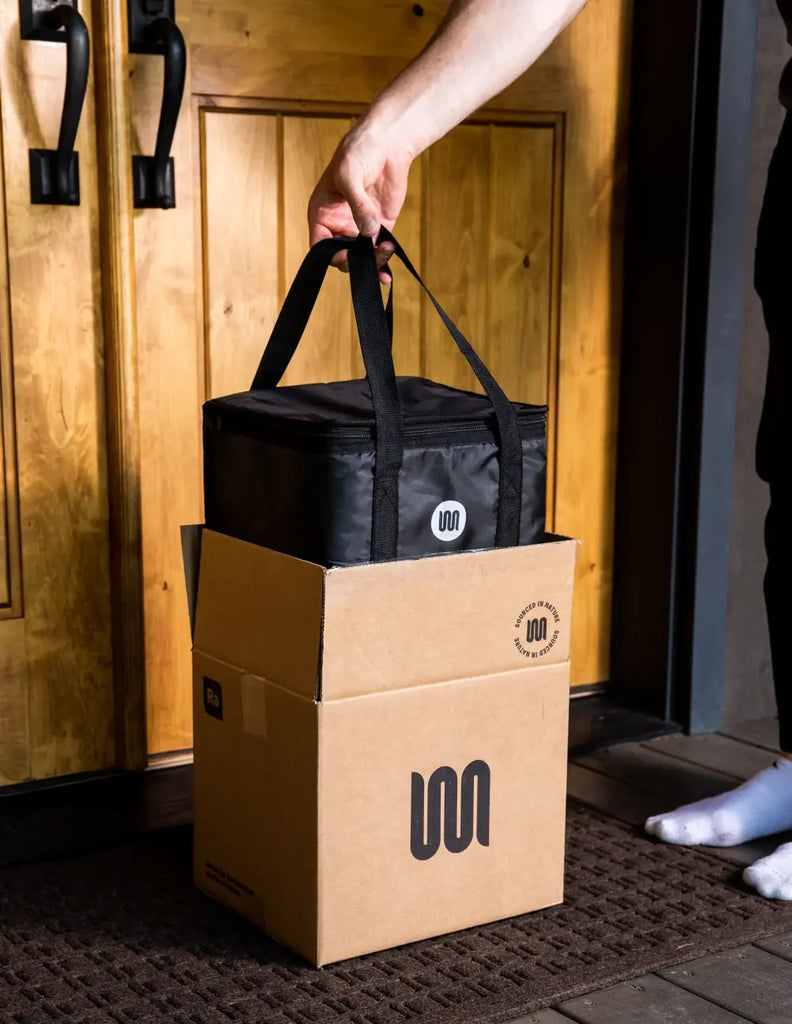 Deliver
Orders are delivered directly to your doorstep in an insulated bag. We sent all orders out while the bottles are still frozen, they may arrive frozen, or chilled.

Once received we highly recommend getting them into the refrigerator to continue thawing, or back into the freezer until you're ready to enjoy them.
In the refrigerator, once thawed you'll have 90 days to enjoy!
GIVE US YOUR FEEDBACK
We Would Love To Hear From You!